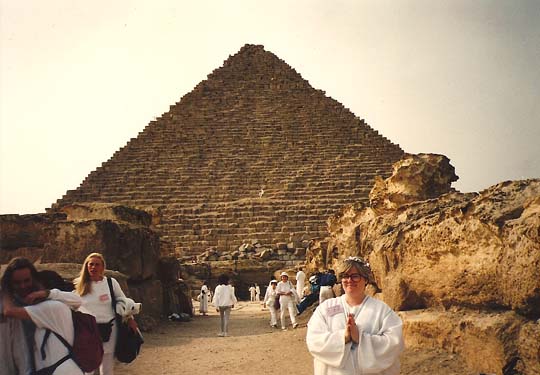 The Guardians of the Outer Gates.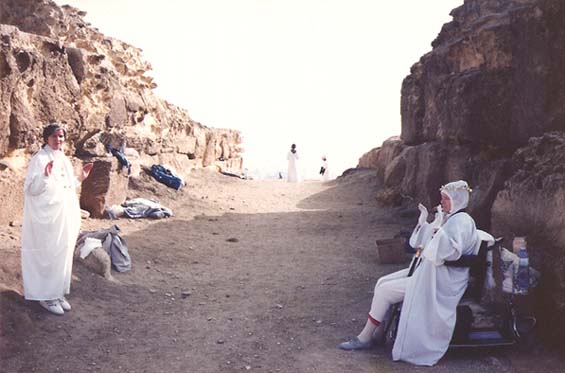 The Guardians of the Inner Gates.
The Guardian on the right was in a wheelchair and was a strong Guardian for both nights.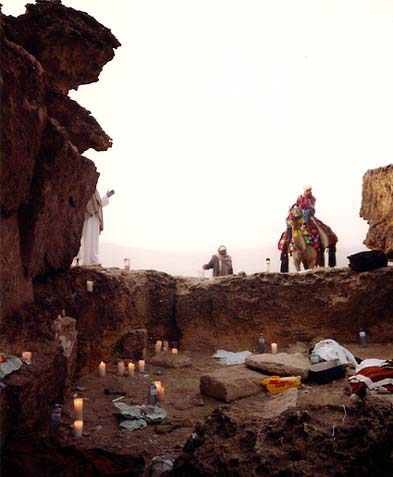 Often, there were several Egyptians on camels standing outside the walls of our temple.
The camels gave them a great elevated view of our Ceremony.