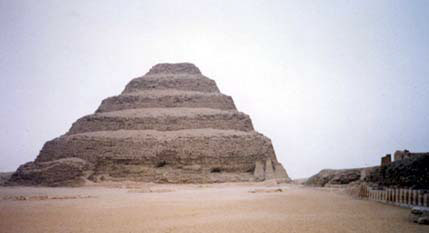 SAQQARA
Here is the famous step pyramid at Saqqara.
What I was really looking for here was the ancient Temple of Melchizedek, the home of the White Ptah.
All that remains of it is a small piece of the base of a column.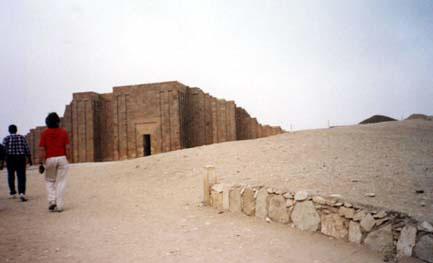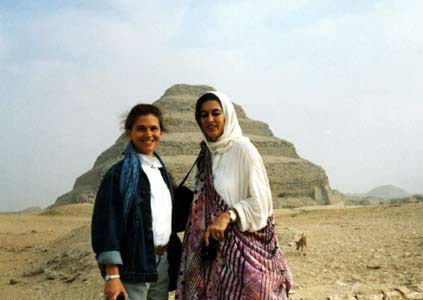 THE TEMPLE OF PTAH AT MEMPHIS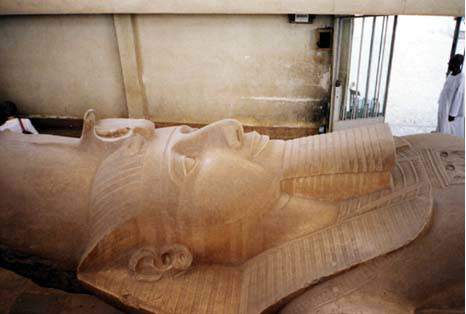 Part of the huge statue of Ramses in Memphis.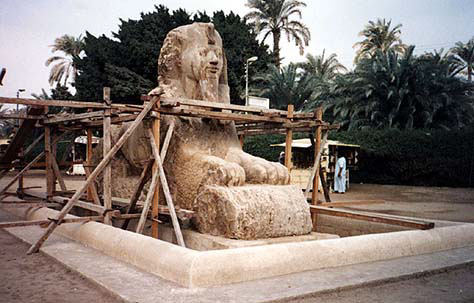 A beautiful small Sphinx.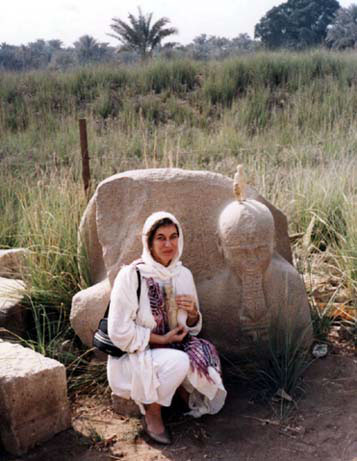 I've always been close to Ptah. I was deeply touched to be here.
This was the only statue of Ptah that I could find.
But I did buy three small statues of him at the souvenir stands.