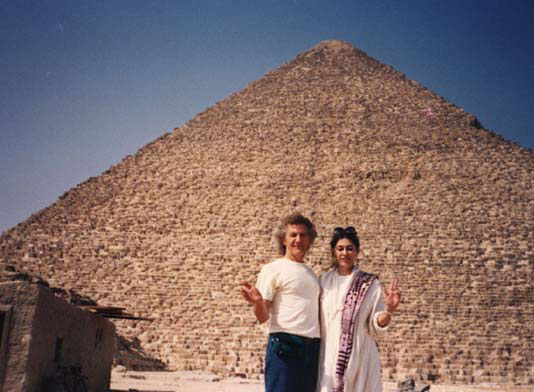 Mika Alla and Solara at the entrance to the Third Pyramid.
When we first visited the Third Pyramid of Mycerinus, I instantly knew that it was the right place.
The only problem was that permission to use it was impossible to obtain.
Since I knew that it was our true Activation Site, I persevered.
We finally obtained permission to use it the night before our Ceremony began.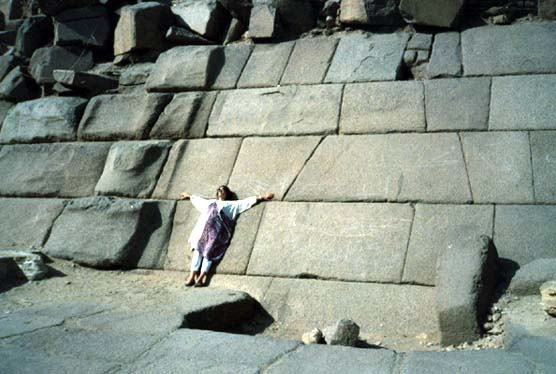 The outer stones on the bottom of the pyramid reminded me of Inca temples.
I felt very at home here.
This truly is a Temple of AN.