11/11/11 and 11:11




SILENT WATCHER GROUPS WORLDWIDE
USA
Please register your Silent Watcher Group
so we can put you on the List!

The 11/11/11 Silent Watcher Group Registration Form


The Silent Watcher Group Directory


11/11/11 and 11:11


U S A

USA 11:11 COUNTRY COORDINATOR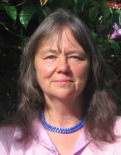 INDIGO
Indigo participated in all the 11:11 Master Cylinders.


phone: 412 244-3333

email: indigo1111@verizon.net

ARIZONA
Concho
World Peace Ashram - Donna [Dhyanadevi] Daniel

phone: 928 337 2492


email: donna@desertmonastery.org
Donna participated in the 10th Gate Master Cylinder and organized Anchor Groups since 8 Gate.

Gilbert
AnamOmRA - DeLene~El'Anra

Private Group

Scottsdale
Walt Rohr

Private Group
Participated in the Master Cylinder of 4, 5, 6, and 7 Gate.

Sedona
Astara

phone: 206 450-8080

email: purecreativitywe@gmail.com
Organized Anchor Groups for 1, 3, 9 and 10 Gates.

Sedona
Golden Eagle Ceremonies - Marshall "Golden Eagle" Jack

phone: (775) 267-7792

email: Goldeneagleceremonies@gmail.com

Tucson
Julie

Private Group
Tucson
Institute for Shamanic Synthesis - Amari Magdalena

phone: 520-577-0147


email: shamanicsynthesis@yahoo.com
Organized Anchor Group for 1 and 4 Gate.

Tucson
Desert Star Healing - Ashley

Private Group
ARKANSAS
Little Rock
Cosette Burke 501-650-1410

email: cosyb@sbcglobal.net

CALIFORNIA
Baldwin Park
Enrique Suarez

Private Group
Carlsbad
Wakemaylady - Jennifer Fox

Private Group
no

Los Angeles
Loredana

Private Group
Los Banos
Amber

Private Group
Mount Shasta
Walter

Private Group
Murrieta
Healthy People - Helene Berk, M.Ed., R.D.

phone: 323-501-5589

email: info@healthypeople.com

North Hills
Spiritual Unity Movement - Patrick Harbula

phone: 8052414832

email: patrick@magicofthesoul.com

Sacramento
Dreama Larish

email: dreama.in.spirit@gmail.com
Participated in the 1 Gate Master Cylinder.

Temecula
HeartNotes - Sandi Kimmel

Private Group
CONNECTICUT
Bristol
Eliza Jane

Private Group

DELAWARE
Newark, Kennett Square


Private Group
Organized Anchor Groups for 1, 2, 5, 6, 7 Gate.

FLORIDA
Dunnellon
Vasquez - Martha

phone: 3052051327

email: helena19716@htmail
Hallandale
Joey Gonzalez

phone: 9547096519

email: reikihealinghand@aol.com

Miami, Bay Side
Nuevo Nacer - Rico

phone: 305-896-5727

email: ulrrico@clear.net

Miami
Gloria- Alhram

phone: 786-447-2979

email: Peaceamor2000@Yahoo.com
Participatedin Anchor Group for 1 Gate.

Miami
Shambala - Damelis

phone: 7865065618

email: shambhalach@gmail.com
Orlando
11-11 Birthdays - Dan Krick

Private Group
Participated in the 4th Gate Master Cylinder.

Miami
Loja Branca Planetaria - Accacia Baros

Private Group
Organized Anchor Groups before

Weston
Andarcia Garcia - katherine D

phone: 954-3857222

email: katherinan23@gmail.com
Organized Anchor Groups for 7, 8 Gate 1 & 2 and 9th Gate.

GEORGIA
Atlanta
Rainbow Earth Activation - Glenda Gable

email: glendagable@yahoo.com

HAWAII
Kona, Big Island
Love Rainbows - Andara Shekina

phone: +1.530.918.4988

email: alicia@aliciamarysmith.com
Paricipated in 5 and 8-1 Gate Master Cylinders. Organized Anchor Groups for 6, 8-2, 9 and 10 Gates.

Na'alehu, Big Island
Alexandra Grace Strong (Alix)

Private Group
Participated in the 5, 6, and 7 Gate Master Cylinder, organized Anchor Groups for 8, 9 and 10 Gate.
Koloa, Kauai
Derrick Ledesma

Private Group

Kauai
Omashar

Private Group
Omashar Participated in almost every Master Cylinder.
INDIANA
Hartford City
A.A.N.A. - Michael Johnson

Private Group

Indianapolis
Seekers of the Ones 11:11 - Lua

email: luamoon1111@yahoo.com

IOWA
Churdan
Shanti - Billy Sammons

Private Group

KANSAS
Lawrence
1111 - B'Chan

Private Group

KENTUCKY
Louisville
Heracrito de Jesus Guichardo

Private Group
LOUISIANA
Baton Rouge
Morgraina - Jo Ellen Lundin

email: joellenlundin@gmail.com
Organized several Anchor Groups. Participated in Solara's workshops.


MARYLAND

Baltimore
Zhenni

phone: 443-986-1599

email: Loyalty91091@gmail.com
Silver Spring, Laurel
Fundacion el Tesoro de la Salud - Salvador Salazar

phone: 301-8716325

email: salvadoors4@gmail.com

MASSACHUSETTS
Charlton
Lo tube pero, se desintegro! - Ingrid Ariza

Private Group
MICHIGAN
Lansing / Ann Arbor / Grand Rapids
Andrew

phone: 5175153391

email: andrew_awp@yahoo.com
Muskegon
Sheena

Private Group

MINNESOTA
Minneapolis
Gabriel

Private Group

MONTANA
Missoula
Todd of One

Private Group

NEVADA
Las Vegas
Christy Tice (KeRa)

phone: 310-309-1996

email: christytice@yahoo.com
Participated in the 2 and 9 Gate Master Cylinders.
Reno
Sara Love

Private Group
NEW JERSEY
Carneys Point
Occupy Delaware - Adam Salem

phone: 8566935754

email: asalem86@gmail.com

Marlton
Lady Nyna

Private Group
NEW MEXICO
Santa Fe
Debbie Rose

Private Group
NEW YORK
New York
Jennifer Starseedjourney

phone: 864-279-4296

email: starseedjourney@yahoo.com
New York
Arturo Goni

Private Group

Northport/ Long Island
Educise - Theresa

Private Group

Rochester
Marla Houk

Private Group
Organzied Anchor Group for 10 Gate.

Shelter Island
The Opening - Grace Kempton

Private Group

W. Walworth
Margaret Harvey

Private Group

NORTH CAROLINA
Hendersonville
Carmen Skeparnis

email: carmen1743@hotmail.com

Kure Beach
Terri Maria

Private Group

OHIO
Dayton
ArtWatchers1111 - Cathy

phone: 937-789-6869

email: artworks1111@sbcglobal.net

Orient
Mike and Cathy Frazier

phone: 614-877-2264

email: mfrazier12@columbus.rr.com
Participated in the Mastercylinder for 3 and 8 Gate. Organized Anchor Groups for all Gates.

OREGON
Depoe Bay
Marcia Jones

Private Group
Portland
Nina and Saranam

Private Group
PENNSYLVANIA
Pittsburgh
Indigo Raffel

Private Group
Indigo participated in all Master Cylinders of the 11:11.
She organized Anchor Groups for the 3-3, 8-1, 8-2, 9 and 10 Gates.

Paoli
Rosemary Nardone

Private Group

RHODE ISLAND
Johnston/Jamestown
Daza - Delia Daza

Private Group

SOUTH CAROLINA
Fort Mill
Dorothea Lieberman

phone: 1-803-396-9912

email: homestar@comporium.net
Participated in Anchor Groups before.

TENNESSEE
Chattanooga
Lisa L. Miller

email: daytona0770@aol.com

TEXAS
College Station
Heart of Texas - Amiel

Private Group
Organized Anchor Groups for every Gate of the 11:11.

Katy
Valeria Claps

Private Group

Misson
Keenuane's Team - Monica

Private Group
Participamos en el Grupo Ancla de la 10 Puerta.

Round Rock
Ines Godoy Marin

email: inesgodoymarin@gmail.com

San Antonio
cynthia mitchell

Private Group

VIRGINIA
Linden - Front Royal
Avalonia - Avia El Morya

phone: 540-305-5404

email: aviajolly@gmail.com
Orgainzed 2 Anchor Groups and participated in Solara's Workshops.

WASHINGTON
Seattle - with two 11:11 Facilitators
Arbaline and Alanah

email: Astara@msn.com
Arbaline participated in the Master Cylinders for 6, 7, 8-1, 8-2, 9 and 10 Gates.
Alanah participated in the Master Cylinders for 8-1, 8-2, 9 and 10 Gates.
Arbaline participated in Anchor Groups for 1 to 4 Gates. Arbaline and Alanah are 11:11 Workshop Facilitators.

Vancouver
Marty Brusco

Private Group

WISCONSIN
Madison
Curt Curley

Private Group
Participated in the Master Cylinder of 4 Gate.

IMPORTANT NOTE: Many of these Anchors are not personally known to us.
If you contact an Anchor Group that doesn't feel right to you,
please feel free to start your own group.
If you do, please contact us so we can add you to our Anchor list.