11/11/11 and 11:11




SILENT WATCHER GROUPS WORLDWIDE
SPAIN - ZIMBABWE
Please register your Silent Watcher Group
so we can put you on the List!

The 11/11/11 Silent Watcher Group Registration Form


The Silent Watcher Group Directory


11/11/11 and 11:11


S P A I N


S W E D E N

Akersberga
Gunilla Solara Rundby

Private Group
Blidsberg
Zylvia Divina Delaforce

Private Group
Charlottenberg
Gaiagården - Patrik Swanström & Ingvild Forbord

Private Group
Participated in the 1 Gate Master Cylinder in Egypt. Organized many Anchor Groups.
Gothenburg
Regnbågsgruppen - Ingegerd Ekbrand

phone: 031 486064

email: linda.rene@tele2.se
Organized Anchro Groups for almost every Gate.

Stockholm
One Creation - Lina Wirgård

Private Group
Stockholm
Sophia foundation priestess - Agneta Nyholm

Private Group


S W I T Z E R L A N D

Solothurn
Ursulai Frauchiger und Isabelle Kiener-Messerli

phone: +41 78 751 42 19

email: ursulai@lichtinsel.ch
Ursulai participated in the 10 Gate Master Cylinder and organized an Anchor Group for 10 Gate. Isabel organisierte mehrere Ankergruppen und war bei vielen von Sebastians Workshop.


T A I W A N

Chiayi City
Ongralea

phone: 886-5-259-4647

email: pkamslnd@hotmail.com
Participated in the Master Cylinders for 4 - 10h Gates. Participated in Anchor Groups for 1-3 Gates, organized Anchor Group for 8-2 Gate.


T A N Z A N I A

Dar es Salaam
Marangu - Emanuel

phone: +255686782685

email: emanueldickson@yahoo.com
Organised Anchor Groupr for 9 Gate.


T H A I L A N D

Bangkok
Ched Lee

Private Group


Ko Phangan
LifeTasty - Denis Trofimov

phone: +66877952248

email: yalyubim@gmail.com


T U R K E Y

Ankara
Seher Nazli Atak

phone: +90-532-7467292

email: nazliatak64@yahoo.com

Feethiye
Sundial - Gabrielle

Private Group

Izmir
Group Ardal

Private Group
Organized Anchor Groups for 9 Gate and several Anchor Groups for 10 Gate.


U K R A I N E

Artemovsk
Anna

phone: 050 048 83 46

email: oneness1111@ya.ru
Organized Anchor Groups for 9 and 10 Gate.

Donetsk
Heart of Planet - Olga

phone: 0504781998

email: onelotus1111@gmail.com
Organized Anchor Groups since 8 Gate.

Dnepropetrovsk
Sacret Song - Sazanova Natalya

phone: +380501825328 and +380974629924


email: Nsazanova62@gmail.com
Organized Anchor Group for 10 Gate.

Kiev
Namaste - Kantali

phone: (067) 449-4914

email: Kantali@ukr.net
Organized Anchor Groups since 8 Gate.

Kiev
Laboratory of love - Oksana

phone: +380674016117

email: vedaxenia@mail.ru
Organized Anchor Groups for 8, 9 and 10 Gates.

Kiev
Mariam

phone: +38 067 4423873

email: Mariam777@i.ua

Lviv
Ascension - Bogdan

phone: +380984576252,+380502256575

email: bogdanmedit@yahoo.com
Organized Anchor Group for 7,8,9 and 10 Gates.

Mogilyov-Podolskiy
Vsevolod

Private Group
Organized an Anchor Group for 10th Gate Activation.

Odessa
Integral - Oleg

email: permvoip@gmail.com

Simferopol
Lotus Heart - Satyam

phone: +380956317189

email: satyam_bela@mai.ru
Organized Anchor Groups for 8-2, 9 and 10 Gatse.

Vinnitsa
Atlantida - Svetlana

phone: +380509684173

email: kul.natawa@gmail.com

U N I T E D K I N G D O M

UK 11:11 COUNTRY COORDINATOR

ANTHONY
Anthony participated in the 8th Gate 2 and the 9th Gate Master Cylinders.


phone: +44 (0) 778 050 8086 (cell)

email: antvurt@yahoo.co.uk
ENGLAND
Battle & Hastings
Marana

phone: 075 31128444

email: marlynx@hotmail.com
Participated in 6 Gate Master Cylinder, organized Anchor Groups from 7 - 10 Gates.

Holme, Norfolk
Scilla

Private Group
Participated or organized Anchor Group for every Gate.

Manchester
11.11.11 Emergence - Hazel Raven

Private Group
Organized several Anchor Groups.

Rookley
Isle of Wight - Michael Eastwood/AristiA

Private Group
Organized Anchor Group for 2nd Gate.

Southwick
Fiona Hartfree

Private Group
Teignmouth
Philip W

Private Group

Tenterden
Alorah - Laura Zoia

Private Group

Portsmouth
The Awakening Healing Circle - Julie Thomas

Private Group

Winchester
Carol Frances

Private Group

SCOTLAND
Edinburgh
Anthony, Elspeth + Eilidh

email: antvurt@yahoo.co.uk
Anthony and Elspeth participated in the 8-2 Gate Master Cylinder, and together with Eilidh in the 9 Gate Master Cylinder. They organized Anchor Groups for 9 and 10 Gate.

WALES
Newtown
The A Team - Amma Ra

email: ammara13@yahoo.com
Organized Anchor Groups for all Gates.


U R U G U A Y

Fray Bentos
Acuario - Elizabeth

email: m.elizabeth.ch@hotmail.com

Maldonado
Veronica

Private Group

Maldonado
Escuela Altos del Pinar - Carmen Garcia

phone: 598 42234061

email: reikidelfines@hotmail.com

Melo
Arcoiris de Vuego - Eda Dos Santos

phone: 0059899504786

email: edadsm@gmail.com
Participated in 10 Gate Master Cylinder. Organized Anchor Groups before.

Mèrida
Las Guardianas de la Llama - Blanca Azucena Torrealba

phone: 04247792489

email: jemazz31@yahoo.com.mx

Montevideo
No Tengo - Zaida Valdes

Private Group

Montevideo
Tania Borges

Private Group

Nueva Helvecia
Grupo de Nueva Helvecia - Raquel Carbajal

Private Group
Organizamos en la 7, 8, 9 y 10 Puertas.


U S A

USA 11:11 COUNTRY COORDINATOR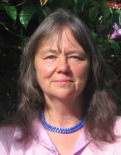 INDIGO
Indigo participated in all the 11:11 Gate Master Cylinders.


phone: 412 244-3333

email: indigo1111@verizon.net


V E N E Z U E L A


Z I M B A B W E

Bulawayo
Yvonne Povey

Private Group
IMPORTANT NOTE: Many of these Anchors are not personally known to us.
If you contact an Anchor Group that doesn't feel right to you,
please feel free to start your own group.
If you do, please contact us so we can add you to our Anchor list.