Highly recommended Books with a focus on India
.
Here are reviews of some of favorite books which have been an important part of my India travels and preparations for 7th Gate.
They are all worthwhile, but I've also rated them from four to six stars.






To order a book directly from Amazon.com and help support the NVisible, simply click on the link.
Once you do, please order the desired item with Amazon's 1 Click, rather than browsing first.
Otherwise, the NVisible doesn't get their full commission.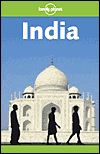 Lonely Planet India by Sarina Singh

List Price: $27.99

Our Price: $19.03

You Save: $8.96 (32%)


Order it now!






India promises travel on a grand scale: colorful, exciting, never dull. This bestselling guidebook is revered for its practical information on travel in India, exquisitely detailed maps, good-value listings for all budgets, and essential advice on Indian culture, solo travel, and bargaining. 200 maps.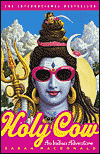 Holy Cow : An Indian Adventure by Sarah MacDonald

List Price: $12.95

Our Price: $10.36

You Save: $2.59 (20%)


Order it now!






An excellent book on the myriad overlapping worlds in the vast country of India. It's funny, insightful and wonderfully honest. . . Easy and fun to read, Macdonald, an Australian, writes with clarity and lots of humor about modern expatriot life in India, parties and the reverence for Bollywood films and India's many paths to enlightenment.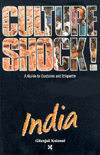 Culture Shock: India (Culture Shock! Guides) by Gitanjal Kolanad

List Price: $13.95

Our Price: $11.16

You Save: $2.79 (20%)


Order it now!





This book details the subtle and not so subtle nuances that exist between Western and Indian cultures. Learn what to expect and what not to do. Insightful chapters on social customs and India's main religions. Recommended!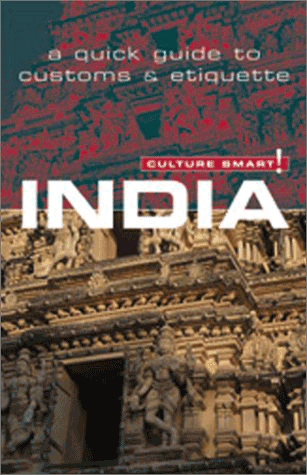 Culture Smart! India (Culture Smart) by Nicki Grihault


List Price: $9.95


Order it now!





This is the kind of book every first-time traveler to India needs! It is a quick, accurate guide to customs and etiquette. Recommended!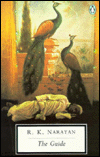 The Guide (Penguin Twentieth-Century Classics) by R.K. Narayan

List Price: $14.00

Our Price: $11.20

You Save: $2.80 (20%)


Order it now!






There is a whole world of Indian fiction just waiting to be discovered. This is a good place to start. The simple and endearing story of a reluctant guru.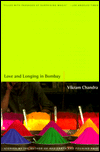 Love and Longing in Bombay : Stories by Vikram Chandra


List Price: $13.95

Our Price: $11.16

You Save: $2.79 (20%)


Order it now!






A retired civil servant narrates six stories to the patrons of a Bombay bar: fascinating tales of ghosts and soldiers, love and hate between families, and corruption in present-day India. This is the second book by an amazing writer.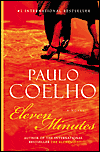 11 Minutes: A Novel by Paulo Coelho


List Price: $24.95

Our Price: $17.46

You Save: $7.49 (30%)


Order it now!






This book isn't about India; it's about Sacred Sex and Sacred Love. Told in the story of a Brazilian prostitute in Switzerland. The newest book by the reknowned author of "The Alchemist" is one of the few books to understand and talk about the true, deep, sacred nature of Love and Sex between two people. A brilliant and controversial book.
to browse the huge selection at Amazon.com,
click on this logo and you will be taken directly to their site.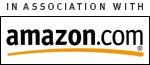 Buddhist & Taoist Books:

Transformational Fiction:

Travel Books:

Other Fascinating Books:

Reviews of Recommended DVD & Videos:

The NVisible Marketplace:

The Buddha Gallery:

Solara's Books, Tapes & Videos: